Rick Smith. Inspiring Innovator.
Author. Speaker. Entrepreneur.
"Counterintuitive…solid advice and genuine inspiration." The New York Times
Technology Expert and Innovation Authority
Rick inspires change.
Transformational insights on disruptive technologies.
Rick Smith is one of world's foremost authorities on innovation, leadership, and corporate transformation through disruptive technologies such as industrial 3D printing (additive manufacturing). His latest venture, Fast Radius, is an on-demand production platform which leverages 3D printing for global distributed manufacturing. In person, print and practice, Rick continues to inspire individuals and organizations around the world with leading edge insights on a number of topics surrounding disruptive technology.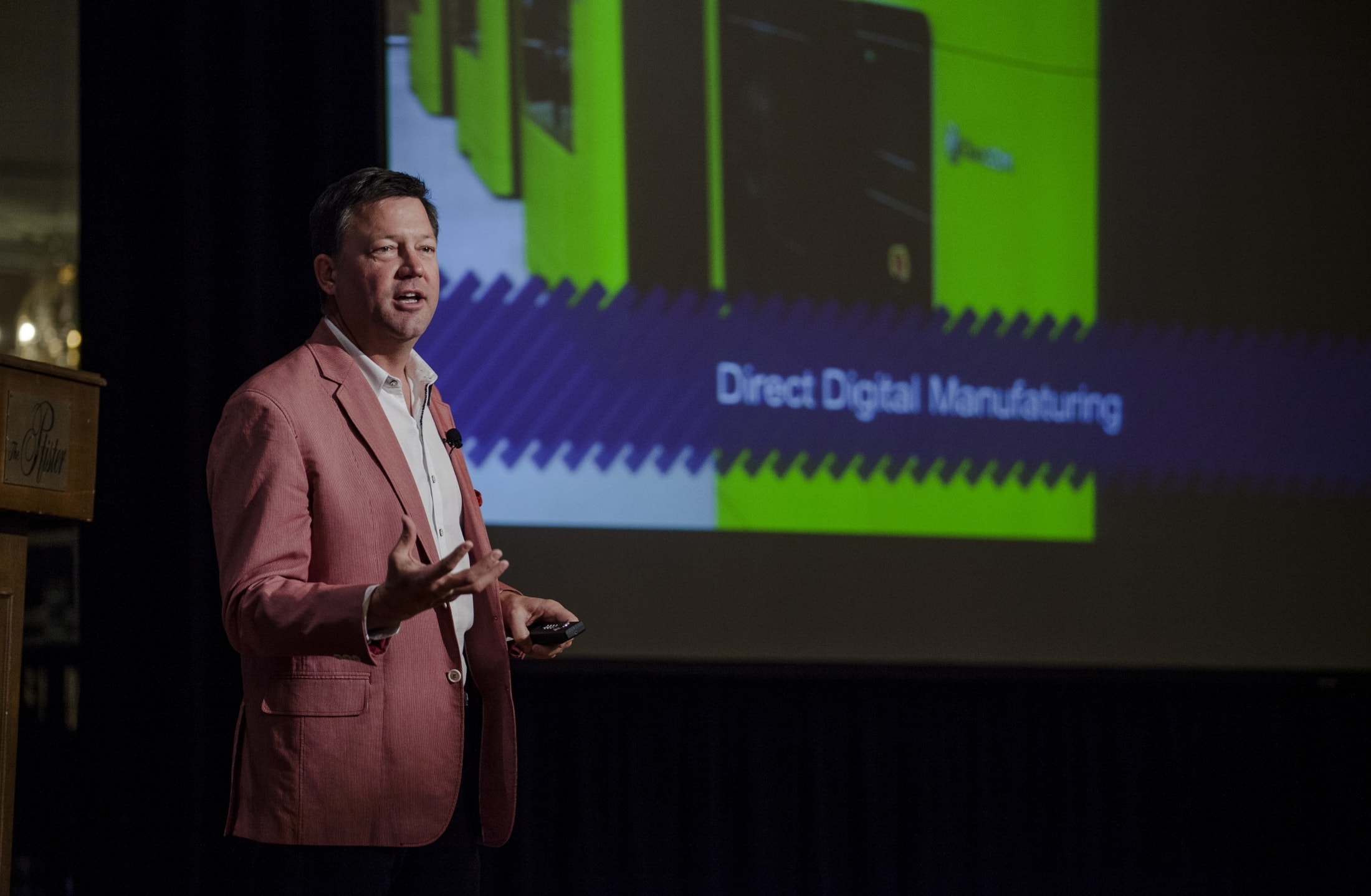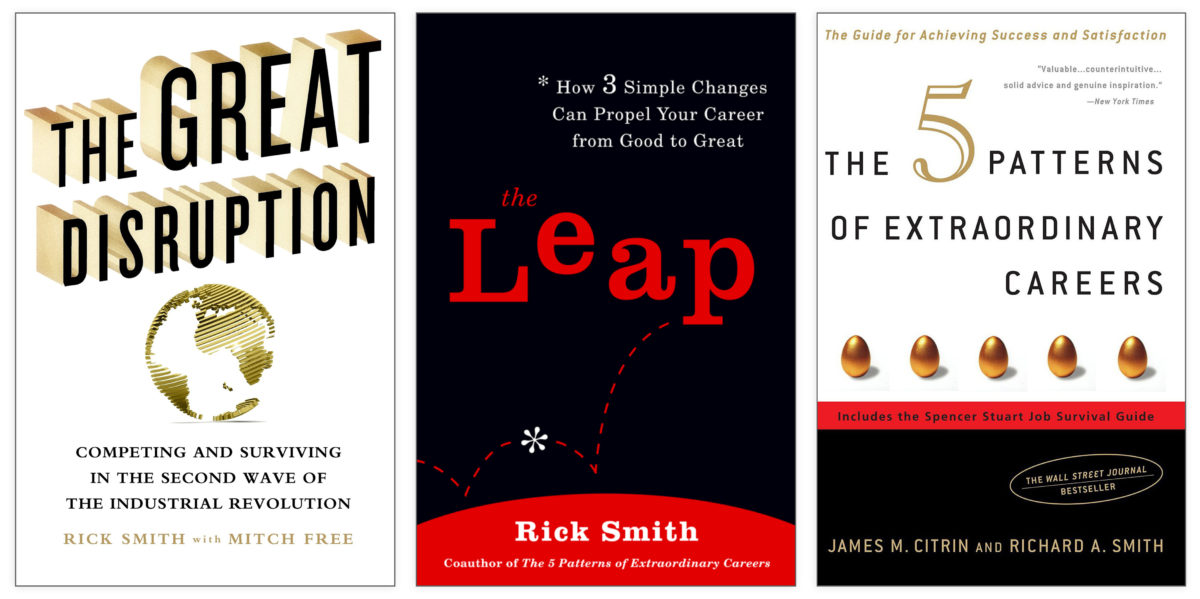 Challenging conventions, changing lives.
Rick delivers insightful, genuine and actionable advice.
Rick is the author of the forthcoming book, The Great Disruption: Competing and Surviving in the Second Wave of the Industrial Revolution. He is also the author of two Wall Street Journal national best-selling books, The 5 Patterns of Extraordinary Careers (2003) and The Leap (2009) – both of which reached No. 1 on the Amazon business best-seller list.
Coming in October 2016- The Great Disruption: Competing and Surviving in the Second Wave of the Industrial Revolution
"Leadership is not about waiting for disruption to happen and then reacting to it. Leadership is about anticipating disruption, and then writing yourself and your company successfully into the story."
Rick Smith: TED Vancouver 2015
Acclaimed Speaker and Corporate Advisor
Rick excites and empowers audiences.
Dynamic, powerful and entertaining.
As impactful and inspiring in person as he is on the page, Rick shares unique insights and leadership strategies about the implications of disruptive technologies with audiences around the globe. He has keynoted more than 100 events around the world. Rick has been featured by more than 50 media outlets, including CNN, Time, USA Today, The Wall Street Journal, Sirius Satellite Radio and Harvard Business Review. Rick's message offers a fascinating and compelling framework for leaders to understand the transforming world around them and successfully navigate that change.
"We have featured hundreds of keynote speakers over the years, and Rick is one of the very best."
Wayne Cooper, Chairman, CEO Network