Speaker. Founder. Disruptive Innovator.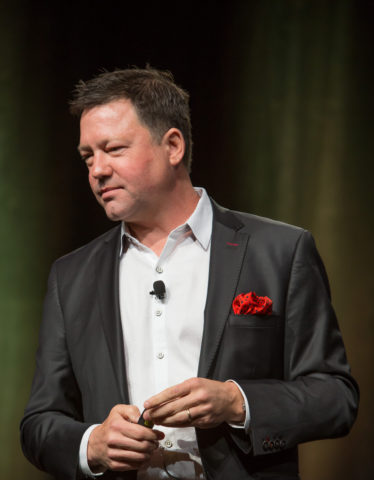 A Proven Leader and a Foremost Innovation Authority
Rick Smith is one of world's foremost authorities on innovation, leadership, and corporate transformation by disruptive technologies. As an entrepreneur, best-selling author, TED presenter, and frequent keynote speaker, Rick is an inspiring force for both individuals and companies around the world, for the last two decades.
Rick launched the World 50 global executive network, whose contributors include Robert Redford, Bono, Alan Greenspan, President George W. Bush, Francis Ford Coppola and many others. He established GCAM (Global Coalition for Additive Manufacturing), where he currently serves as Executive Director. He's the founding CEO of both G100 Next Generation Leadership and the Talent Academy, and co-founder of Bionic Solutions and most recently, Fast Radius.
He lives in Atlanta with his wife and three children.
"You will never achieve the kind of impact in life that your heart and soul longs for,
the kind that your company, your family, your community – the world anxiously awaits for you to make unless you lead."
Co-Founder and CEO:

Fast Radius

Fast Radius is a global leader in on-demand parts manufacturing.  With cutting edge 3D plastic and metal printing technologies, CNC machining and rapid injection molding capabilities, and external production capacity from select global providers, Fast Radius On-Demand Production Platform™ delivers fast quotes, fast production and ensures reliable and superior quality. Fast Radius delivers virtually unlimited manufacturing capacity and capability for quick-turn part production, to customers from all industries. Industry leaders in supply chain management, including UPS and SAP, are choosing Fast Radius On-Demand Production Platform™ to deliver on the promise of advanced manufacturing.